Gas Heating Systems
There are many varieties of gas heating appliances. Whether you have a standard gas system or high efficiency gas heating system, we service them all!
Today's gas systems in the Berkshires are getting taxed, it is almost to full capacity. Gas may be efficient but not necessarily your best choice. Contact us today to talk about your options.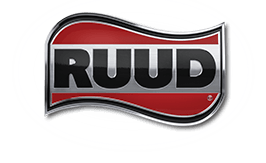 We PROUDLY sell, install and service RUUD Systems.
For information or to request a quote!